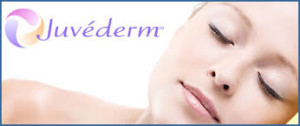 Are you starting to notice more wrinkles and sagging skin when you look in the mirror? Aging is an unfortunate reality that we all face. But thanks to new technology, there are tools to fight back against the signs of aging. Facial fillers like Juvederm and Sculptra are available and work wonders at reducing the appearance of lines and lifting sagging skin. Each product and procedure is different, and choosing the right one for your particular needs is important for successful results. Before you seek out a facility to get either Sculptra or Juvederm in Asheboro, NC, consider this comparison to help you determine the best facial filler for you.
Juvederm Improves Lips and Cheeks for a Youthful Look
If you have started to notice those little lines around your lips or if you just don't have the fullness you once had in your upper or lower lip, Juvederm is the treatment for you. This facial filler plumps lips and reduces lines in a subtle, natural-looking way, restoring your lips to their former glory.
Have your cheeks lost some of their shape and lift? Juvederm lifts and rounds out cheeks, giving you the youthful, supple face that you once had or always wished you had. The best part? The results of Juvederm can last up to two years, which is longer than that of any other facial filler.
Juvederm is a collection of facial fillers that are designed to bring about results in specific areas. It's not just one type of filler, but multiple types that when applied in right combination, can give you your desired results.
Sculptra Smooths Lines that Form Around the Mouth and Chin, Taking Years Off your Smile
You wear years of smiles and laughter, as well as stress, on your face. Over the years you develop lines that have been given cute names like "smile lines" and "marionette lines" but that doesn't mean they are welcome. If you want to reduce these lines and wrinkles and revive your youthful smile, Sculptra may be able to help. Sculptra is not a facial filler. It is a collagen stimulator that reduces lines and wrinkles by stimulating the growth of natural collagen in your face. The results are incredibly natural-looking because your own natural collagen is restored. Whether you have subtle lines or deep skin folds, Sculptra can reverse these effects of aging. Results can last for more than two years.
Rejuvenation MD Offers Both Sculptra and Juvederm in Asheboro, NC
If you're still not sure which option would be best for you, set up a consultation at Rejuvenation MD in Asheboro, NC. Rejuvenation MD is led by Dr. Umbreen Chaudhary, a Board Certified physician trained in internal medicine, geriatrics, and aesthetic services. Your condition will be evaluated and the best recommendation will be made to correct the issues you find most bothersome. You should be able to look in the mirror and feel pleased with your own reflection, and Rejuvenation MD strives to help you achieve that sense of contentment. Are you ready to try Juvederm or Sculptra in Asheboro, NC? Call Rejuvenation MD at (336) 365-4052 to schedule your appointment.