ATTENTION: IMPORTANT COVID-19 Announcement

At Rejuvenation MD, one of our main priorities is the safety of our patients and staff. To combat the spread of the Coronavirus (COVID-19), we are taking several measures to keep our patients and staff members healthy and safe. We are open, however, if we are unable to do so with any new changes/guidelines, then we will be in contact with you to reschedule your appointment. We understand this can be frustrating if you have had your appointment rescheduled already, but we must follow the health guidelines. We will be requiring all patients to undergo a health screening prior to their appointment with us, and all patients are required to wear a mask until otherwise directed by Dr. Chaudhary. If you know or think you have been exposed to the virus, or are experiencing any symptoms, please cancel your appointment. Between each patient, we will be following the CDC Cleaning Guidelines to protect each patient that comes into the office. We will continue to provide hand sanitizer for your convenience before and after your appointment. We appreciate your patience with us and cannot wait to see you all back in the office! Please feel free to contact us during regular business hours with any questions or concerns!
Modern Beauty Is Ageless.
Self-care isn't selfish. At Rejuvenation MD, we strive to give our patients natural-looking results that they will love! Dr. Chaudhary has been in Aesthetics for over 15 years treating and seeing each patient that comes in. Our friendly staff is committed to getting you to your specific goals and will create a tailored plan to fit your budget. We provide a wide range of services from body contouring with CoolSculpting, to skincare services such as HydraFacial. Schedule your consultation with Dr. Chaudhary today!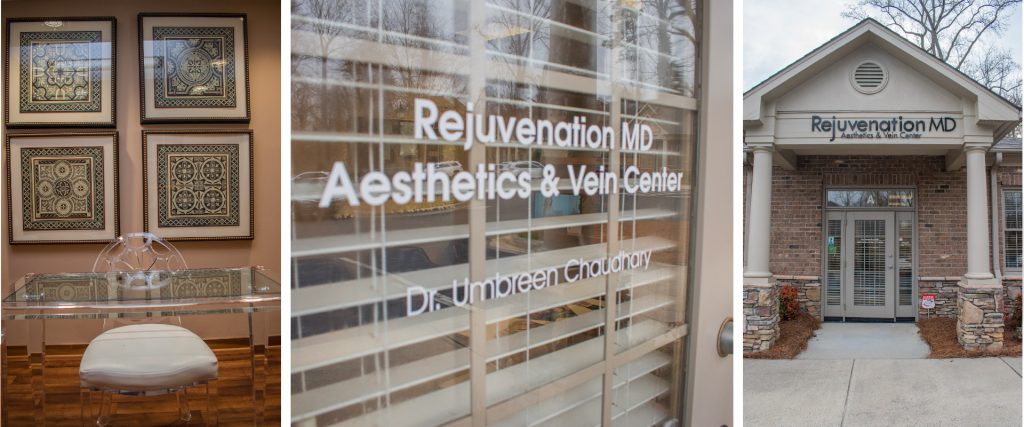 What Our Patients Have to Say
Dr. Chaudhary is the most sweetest , she takes the time out of her busy day to answer all of my questions etc. She is the best and i greatly and highly recommend her to anyone! Staff is very polite as well. I was skeptical about any of the fillers, botox and the needles.. but Dr. Chaudhary uses baby needles and she knows exactly what she is doing and a great person. Plan on going back soon!!
Dr. Chaudhary is a very caring person. She always discusses what is best for her patient and takes time to explain any procedure. I have every confidence in her and her staff. I highly recommend her for any type of procedure.
Awesome! Dr. Chaudhary is wonderful! She takes plenty of time with you, and explains everything in great detail! She is fantastic in helping you make the right decision of what treatment is best for you.
I always get the best personalized service here! Dr. Chaudhary and Gina know my preferences and goals. I feel confident in the services here because of Dr. Chaudhary's medical background and her ongoing continuing education. She is consistently working to improve her services and outcomes!
Dr. Chaudhary is awesome! She really takes her time explaining all your options and the different procedures available. I recently had the HydraFacial and it really made a difference in my skin. Glowing afterwards and looked refreshed. Getting ready to schedule another one. I definitely think you get more results from the HydraFacial than a regular facial! Gina, the aesthetician is great! Staff very friendly!
All the aesthetic services you could want in one pleasant to visit place! Dr. Chaudhary and her staff are great. the fact that Dr. Chaudhary is a Board Certified Internal Medicine doctor is very comforting. I have gone here for years and wouldn't go anywhere else!