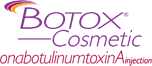 A day at the spa can be a great way to unwind and relax. Massages, manicures, pedicures, facials, and more can make you feel revived and rejuvenated. Some spas offer cosmetic procedures that are more in-depth than your standard day spa treatments. Procedures such as chemical peels, laser vein treatments, and Botox are more involved and invasive. You'll find these offered at a medical facility under the supervision of a licensed physician. There are some good reasons that certain procedures should only be performed by a physician and not just a cosmetologist. If you are interested in getting a medical cosmetic procedure such as Botox in Greensboro, NC, make sure you visit a true medical facility like Rejuvenation MD.
Patient safety. The most important reason you should only see a licensed physician for cosmetic procedures is for your own safety. Basic procedures like manicures and pedicures can be handled by trained cosmetologists, but more invasive procedures like Botox or Kybella should only be performed by a doctor. This is because:

A licensed physician is trained to use needles, to apply the correct dosage, and has learned how to properly perform the procedure.
A physician will know what to do in case of any adverse reaction and will apply the correct treatment.

It's the law. There are state and federal laws that must be adhered to by any facility and any practicing cosmetic physician. The law mandates what procedures are safe to be performed by a cosmetologist and which should be performed by a licensed physician.
What you may think is just a routine procedure could go terribly wrong under the hands of an individual who is not properly trained and licensed. Your appearance and your health could be permanently affected. Don't be tempted by the lower prices offered by unlicensed spas and cosmetic facilities—this is how unknowing patrons are drawn in and undergo complex procedures that should only be done by a medical doctor.
Rejuvenation MD and Vein Clinic Operates Under the Supervision of a Licensed Physician
When you seek out a facility that performs procedures such as laser vein treatment or Botox in Greensboro, NC, be sure it is a true medical facility with aesthetic services run by a licensed physician. Rejuvenation MD operates under the supervision of Dr. Umbreen Chaudhary, a board-certified physician trained in internal medicine, geriatrics, and aesthetic services. You can trust that any procedure you undergo at Rejuvenation will be performed safely and correctly so that you see positive, healthy results. Whatever your cosmetic goals are, call Rejuvenation to schedule a consultation with a physician in a licensed medical practice. (336) 494-1461