eliminate stubborn fat without surgery or downtime
That's Cool! CoolSculpting works on the areas that bother you the most!
Call today for your complimentary Consultation!
(336) 297-1822
There's no better time than the present!
No matter what your goal is, we want to help you achieve your weight goals. CoolSculpting works on stubborn fat in the places that bother you the most.
Most frequent questions and answers
Why wait? Summer bodies are made in the winter.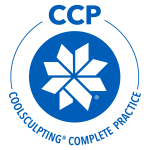 Free Consultations (336)279-1822