eliminate stubborn fat without surgery or downtime
That's Cool! CoolSculpting works on the areas that bother you the most!
There's no better time than the present!
No matter what your goal is, we want to help you achieve your weight goals. CoolSculpting works on stubborn fat in the places that bother you the most.
Most frequent questions and answers
How Much Does CoolSculpting Cost?
The price of CoolSculpting procedures varies depending on your area of concern, the number of sessions needed, and your ultimate goals. Create a customized treatment plan with your provider that's tailored to your body, your goals and your budget.
What Does It Feel Like?
During your treatment, a gel pad or gel and applicator are applied to the targeted area. Applicators the use vacuum with draw the tissue unto the applicator cup. You may feel pulling, tugging, and mild pinching. Controlled cooling is then delivered to the targeted fat so you may feel intense cold but this sensation typically subsides within 10 minutes as the area becomes numb. Many people read, check emails or even take a nap during their sessions. Afterwards, patients are usually able to return to normal activities.
Where Does The Fat Go?
Once the treated fat cells are crystalized (frozen), the body naturally processes the fat and eliminates these dead cells. Once the treated fat cells are gone, they're gone for good.
When Will I See Results?
Your provider will help you create an individualized treatment plan tailored to your specific goals. While some patients may see results as early as 3 weeks after their session, most dramatic results are usually between 1-3 months after treatment.
What Happens If I Gain Weight Down The Road?
Many people, after seeing the results from their CoolSculpting procedure, take even better care of themselves. However; if you gain weight after your CoolSculpting procedure, remaining fat cells may enlarge as they absorb excess fat.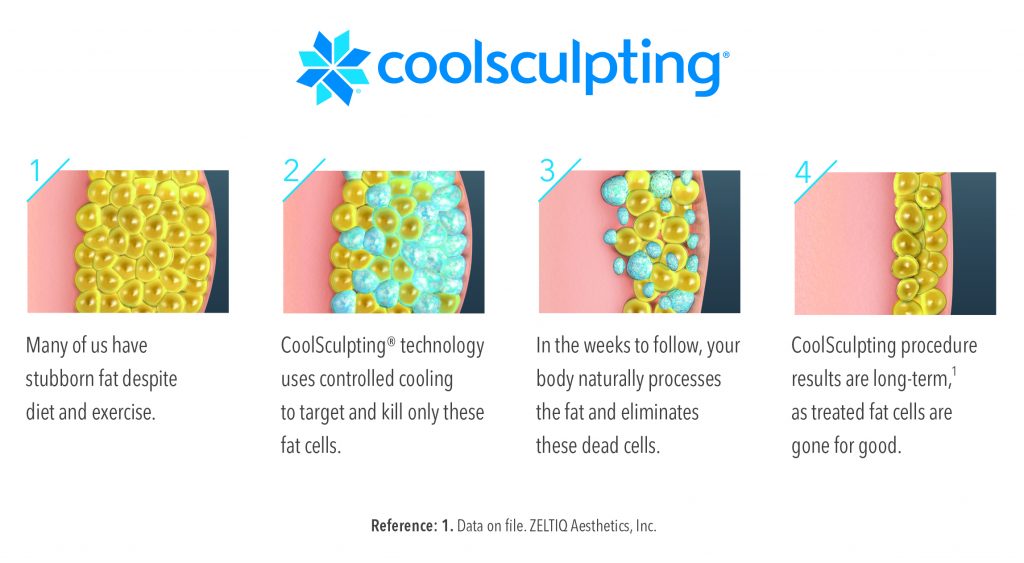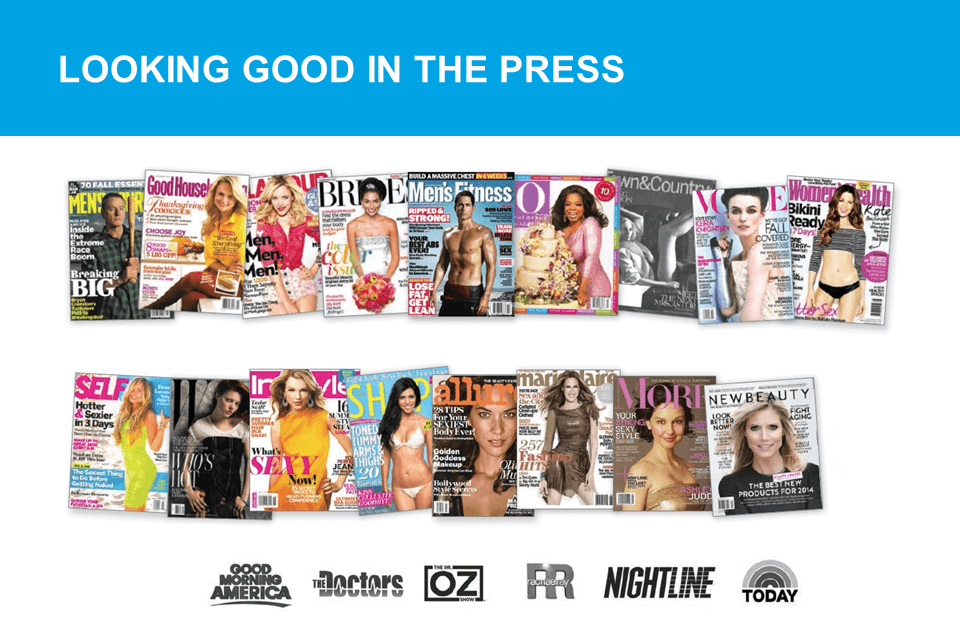 Why wait? Summer bodies are made in the winter.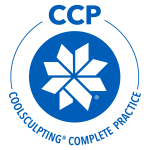 Free Consultations (336)279-1822