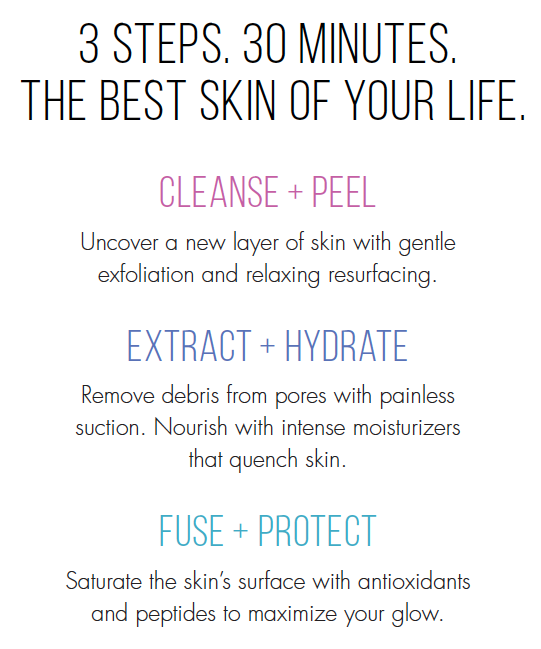 Need an extra boost?
Tailor your treatment with award-winning super serums to address specific skin concerns.

Dermabuilder
Proprietarty Dermabuilder is delivered to help effectively addresses fine lines, skin tone evenness and texture.


Key Ingredients: Acetyl octapeptide-3 and palmitoyl dipepetides-5 are skin conditioning peptides used to hydrate, firm, and soothe skin.

Britenol
Britenol is specially formulated to target dark spots and sun damaged areas. Britenol is clinically proven to leave kin glowing with a more even complexion!


Key Ingredients: Alpha-Arbutin is derived from bear berry extract to brighten the appearance of dark spots, while Vitamin C exhibits antioxidant properties, and gives skin added brightness.

Growth Factor
HydraFacial CTGF is specifically designed to restore skin health, which helps diminish the appearance of fine lines and wrinkles.


Key Ingredients: Growth Factors are naturally occurring proteins that regulate cellular growth and play a key role in maintaining healthy skin structure and function.
It is our promise to you that HydraFacial will not only improve the look of your skin, but with frequent treatments, will restore skin health.
It is our belief beautiful skin instills a deep confidence that amplifies inner beauty.
It is our mission to reveal the best skin of your life
Keep up with HydraFacial Specials
Don't miss a thing! Subscribe to our newsletter