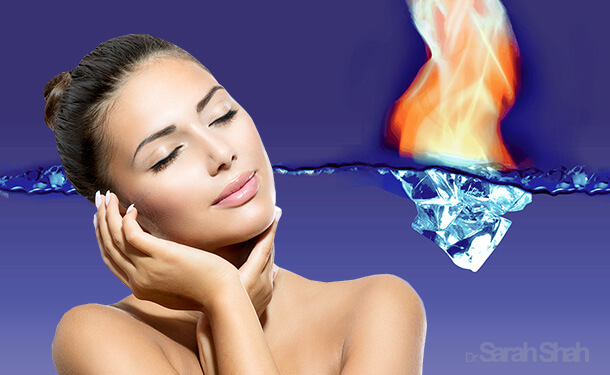 The legendary FIRE & ICE FACIAL is designed to rapidly and safely resurface and rejuvenate the skin with little or no down time. This professional treatment helps reduce the appearance of fine lines and wrinkles and improves the look of uneven skin tone and blemish-prone skin, resulting in a more youthful complexion.
What to Expect During Treatment
It is common for you to feel heat and slight tingling sensation when the fire masque comes in contact with your skin. It's also normal for you to feel the same when the fire masque is being taken off your skin. The slight burning sensation will neutralize and your skin will be completely soothed once the rejuvenating ice masque is applied on your face. 
What to Expect After Treatment
This "Fire & Ice Facial" has no downtime. This means you won't experience any skin shredding, redness, inflammation or irritation at all. However, it is expected that after few hours of the treatment your skin may seem flushed, but this effect will wear off within the next 4 to 6 hours.
A Tale Of Two Extremes: A Fire And Ice Facial
As events season is upon us, the need to have that glow is real. As the name of the facial suggests, it's a treatment that goes from one extreme to the other. Between a hot and cool mask, there's extraction to remove dead skin cells, glycolic acid to brighten the skin, aloe vera and rosemary extract for that youthful glow. The best part? There's no downtime involved – you're party ready as soon as you're done.