Botox® Xeomin® Dysport®
At Rejuvenation MD, Dr. Chaudhary can help you better understand how this treatment works and discuss whether it is the right solution for you.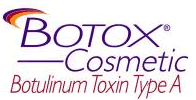 No Surgery – No Recovery Time
Botox® cosmetic is a non surgical treatment that helps temporarily improve frown lines between the brow, crows feet, and the horizontal forehead lines. It can be a quick 10 minute procedure, which requires little-to-no down time or recovery. It is often called a lunch time procedure.
Did You Know?
Botox® cosmetic has been FDA approved for 10 years, with results lasting up to 4 months*
eleven million procedures have been performed since 2002
95% of patients are satisfied with their treatment
At Rejuvenation, we have been providing Botox® cosmetic treatments since 2004.
*Individual results may vary*
How Does It Work?
Botox® cosmetic is a protein that relaxes the muscles responsible for wrinkles between the eyebrows and around the eyes. With this treatment, Botox® cosmetic slows down the chemical reaction that causes muscles to contract, possibly resulting in noticeably smooth skin. The effects can be temporary, possibly lasting up to four months.*
*Individual results may vary
Will I Look Like Myself?
At Rejuvenation, your Botox® cosmetic treatment will leave you looking like yourself. The treatment will still allow you to have expression, but without the wrinkles. The focus of our practice is to enhance your looks, not to change them.*
*Individual results may vary
Prevention
Did you know that repeated treatments of Botox® cosmetic has the possibility to prevent wrinkles? Years of squinting, concentrating, and frowning can cause your skin to crease. As time passes, your skin becomes less elastic and those frown lines remain – even when your muscles aren't contracting.*
*Individual results may vary
At Rejuvenation, during your consultation with Dr Chaudhary will help you understand how these treatments can benefit you. Call today to schedule an appointment at our Greensboro or Asheboro office.